We Put You First
We know that you have many difficulties after being diagnosed with colon cancer. We have various resources to support your fight against cancer.
We provide resources to explore different treatment options, clinical trial access and understand the latest therapies.
We review your case and provide a list of options from the more than 30,000 available clinical trials around the world.
Why Join A Colon Cancer Clinical Trial?
A clinical trial offers treatment for your cancer that is different than the standard treatment, and your participation helps move cancer research forward.
Not only will you receive the benefits of a unique treatment for your cancer, but others with similar cancer cases will also benefit from the research you contribute to. If you want to enroll in a clinical trial, Massive Bio offers clinical trial matching to patients using our SYNERGY Artificial Intelligence (AI) based platform.
Get a list of clinical trials that you are eligible for
Discuss with a patient advocate, who will review your medical records to confirm eligibility
Receive guidance through clinical trial enrollment
Benefits
Find Colon Cancer Clinical Trials
No travel until enrollment
The clinical trial matching process is all virtual, requiring no travel until you are enrolled into a clinical trial. Receive your clinical trial match results virtually, and speak with a patient advocate over the phone about eligibility and enrollment.
Pre-screening for colon cancer clinical trials
Our patient advocates receive your medical records and closely review your specific case to provide the best trial matches for your disease stage, biomarker status, geographical location, and more.
Finding your best option
Our AI-technology platform, SYNERGY-AI, sorts through thousands of actively recruiting clinical trials to provide you with the most personalized matches possible. Massive Bio's top priority is to provide you with a positive outcome.
Guidance through enrollment
A patient advocate will guide you through trial matching, qualifying, and enrolling. Any questions or concerns you may have can be brought to your advocate to ensure you are confident in the process.
Do You Have Any Questions?
Be one step closer to unlocking colon cancer treatment options.
A second opinion without leaving home by US oncologists.
Explore options for therapy when you have relapsed or current therapy has failed.
Access to clinical trials & immunotherapy options where appropriate.
Mission
We are unwavering in our commitment to create a world without cancer. We believe all people should have equal access to leading edge therapies and new-emerging clinical trials, regardless of where they live or their ability to pay.
---
Vision
Massive Bio will become the hub to connect patients to the best treatments available, including clinical trials. We will be the preferred partner for Patients, Healthcare Providers, Pharmaceutical Companies, and Clinical Research Organizations as we will create a space where we will connect the right patient, with the right treatment at the right time and place.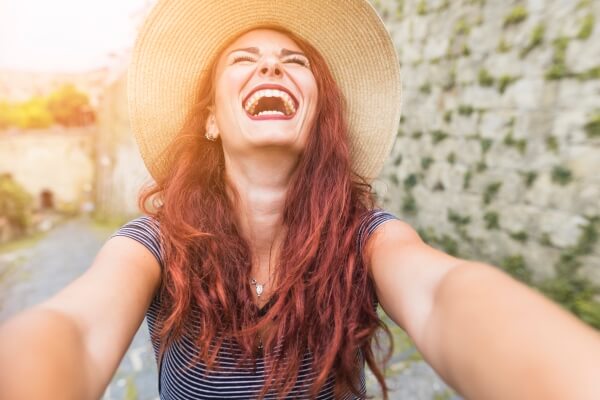 "The initial report and clinical trial recommendations was excellent." So far, my experience with Massive Bio has been very positive. My initial interaction with Eric was informative and he provide me with the proper forms to be completed. The initial report and clinical trial recommendations was excellent. The report provided a details summary of my complete cancer medical history including test results, chemotherapy treatments (which revealed an error in the history on file at one medical institution), and procedures. My follow up conversation with Kristin Johnston was professional, informative and educational. She spent a lot of time with me reviewing the clinical trial options, answering my questions on my current chemotherapy treatment regiment, and was proactive regarding follow up and next steps. I look forward to working with Massive Bio on my current cancer journey and hope that they can assist me with combatting and winning this battle.
"There is absolutely no need to look for another expert service in cancer treatment advisory other than Massive Bio." The service Massive Bio provides is very special, going beyond other oncology services. They combine second opinion and precision oncology, taking into consideration patients' requests and previous treatments. They provide reports from US-based physicians within a week; the diagnosis and treatment suggestions their doctors and team recommend are really personalized and sophisticated. I wish every cancer patient could get an evaluation from Massive Bio. There is absolutely no need to look for another expert service in cancer treatment advisory other than Massive Bio. I congratulate the team that now provides new opportunities for cancer patients.
"Massive Bio gave my mother and our family a new lease on hope and time." Dealing with a cancer, where all the standard options are limited, Massive Bio helped make the case for new immunotherapy which was selected specifically based on my my mother's treatment challenges. When our oncologist left, Massive Bio took us that much further.
"I have the confidence of knowing that my plan is based on the most current science as it applies to my cancer type." My experience with Massive Bio was professional and satisfying. As a stage 4 cancer patient seeking a second opinion and treatment plan due to recurrence of a stomach tumor, I did not have time to lose negotiating the customary hurdles of my HMO insurance plan. I needed to quickly get opinions of recognized leaders in the field. The concept of a Virtual Tumor Board with quality doctors and health care professionals affiliated with Massive Bio was appealing. I was convinced this approach was worth a try...and I was not disappointed. After meticulously collecting details about past diagnoses, treatments, and tests, a thorough report was submitted to both me and my primary oncologist within days. The treatment plan prioritized strategies and reviewed clinical trials appropriate to my case. The plan was so thorough, well conceptualized, and clearly written that my oncologist and I had only a few questions. Those that we did raise were answered quickly and concisely.
What is Colon Cancer ? Colon cancer is cancer of the large intestine (colon), which is the final part of…
Read more
We request your medical records through fax and our medical records specialists review them.
You will receive your results via email in 7-10 business days after your medical records are received.
We will call you to discuss the report and any questions or concerns you have.
You won't need to travel to a clinical trial site until you are enrolled in the trial.
The initial clinical trial matching process takes 24 hours, and a more detailed personalized match takes 7-10 business days after medical records are reviewed.
After you've received your matches and reviewed them, a case manager will discuss with you the enrollment process into a clinical trial. Patients can also discuss their match results with their local oncologist before deciding to enroll. Once a decision has been made, a patient advocate begins the enrollment process:
Confirm trial and insurance eligibility
Forward medical records
Resolve financial assistant issues
Schedule first appointment